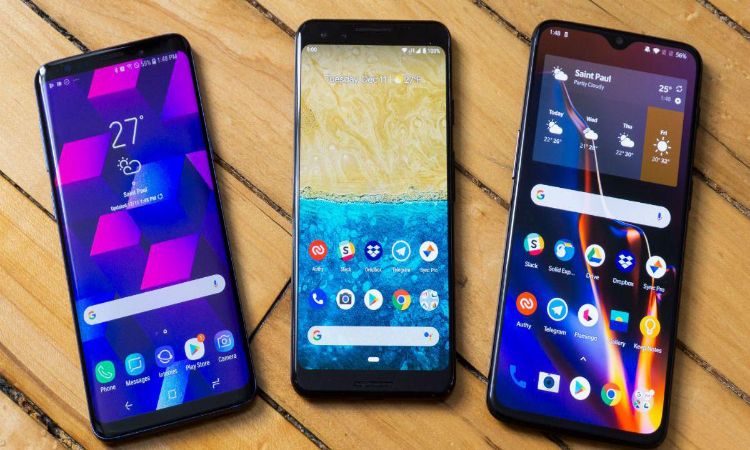 There was a time when mobile phones were considered a luxury; telecommunications companies charged for both outgoing and incoming calls. Today, things have progressed. Incoming calls are free—telecom companies only charge for outgoing calls. Also, there was a time when there were just a few mobile phone brands in the world. There was Motorola, Nokia, et cetera. In today's world, we have many brands, like Samsung, Apple, Huawei, Techno, Nokia, et cetera.
In the past, mobile phones were majorly used for voice communication and text messages. With technological advancement, we have them being used for sending photos, videos, surfing the internet, among many other wonderful uses. These new phones are called Smartphones. People can download almost anything from the internet, study, work, and organise their itinerary from their phones.
Once before, phones were large and operated through buttons. Today's phones are sleek and are more sophisticated. Mobile phone brands have had to improve on their phone models' features to compete in the market. Going through telecom companies' reviews, you will be amazed at how much people are interested in these new features, and how they view companies that can offer these sophisticated features. Listed below are the top mobile phone brands in the world today;
v Samsung
Samsung Electronics is arguably the most popular and trusted phone in the world. It is headquartered in Samsung town, South Korea. Popular models are the Samsung Galaxy S10 Plus, Galaxy S10, Galaxy Note 9, Galaxy S9 Plus, Galaxy S9, Galaxy Fold, among many others. Its extensive R&D has enabled it to continue to lead the market in terms of cutting-edge technology. Recently, Samsung developed the Tizen OS, an alternative to the Android operating system.
v Apple
This is the most preferred brand in the world. They are known for their classy iPhones, with their superior design and features. They incorporate rapid technological advances and design approaches in the creation of their phone model. The latest generation of iPhones has advanced cameras, sleek designs, and the smartest chips ever in any smartphone. It is safe to say that they are the most technologically advanced phone brand in the mobile phone market.
v Huawei
It is the largest phone brand in China, the second-largest on the Asian continent, and one of the top three phone brands in the world. They have the best innovation centres around the world, with a presence in over 170 countries. Their cameras are of the highest quality.
v Vivo
This brand started in 2009, and it is the fastest-growing phone brand in the world. They recently developed their Android-based software system known as Funtouch. In 2018, they released the X20 UD, a smartphone with a fingerprint scanner that utilises the ClearID technology. Their V9 series is similar to the iPhone X from Apple, the first Android company to launch smartphones with notch display similar to Apple's iPhone X.
v Xiaomi
They are widely regarded as the Apple of China. They are the 8th largest smartphone manufacturer globally, ranking 6th in the list of top mobile brands in 2020. Their technology is innovative with features that allow the user to do advanced customisation.
It is not easy to answer which brand is the most technologically advanced as they all have different, unique features. However, one would give that position to Apple. Over the years, they have displayed great technological innovation and foresight in advancing phone technology. Samsung and Huawei are not easy to toss aside, as they have, continually, given Apple a run for their money. You can purchase your phones from Mobile Phone Direct, a retail company that sells phones or other retail stores. However, you must remember to read the review. They are essential.